Tan Thang Cement Plant in Tan Thang Commune - Quynh Luu District - Nghe An Province is one of the world's leading modern cement plants with technology and equipment. During the process of investing and building the factory from 2017-2020, DSE is honored and proud to participate in project consulting, design, and supply and manufacture goods together with partners. world famous as FLSMIDTH A/S and ABB… The factory has been in operation and has produced very good quality products since the first months of 2020.

Due to the need to expand production, diversify cement products to meet market demand and improve mixing ability by using many different additives as well as using different types of coal. Tan Thang Cement invests in some additional items as follows:

- 2x3000 Ton silos with discharge system, cement handling to packing plant and cement return and mixing in the silo.

- Additional cement grinding dosing system: High quality limestone dosing silo and additive silo.

- Coal dosing and mixing system.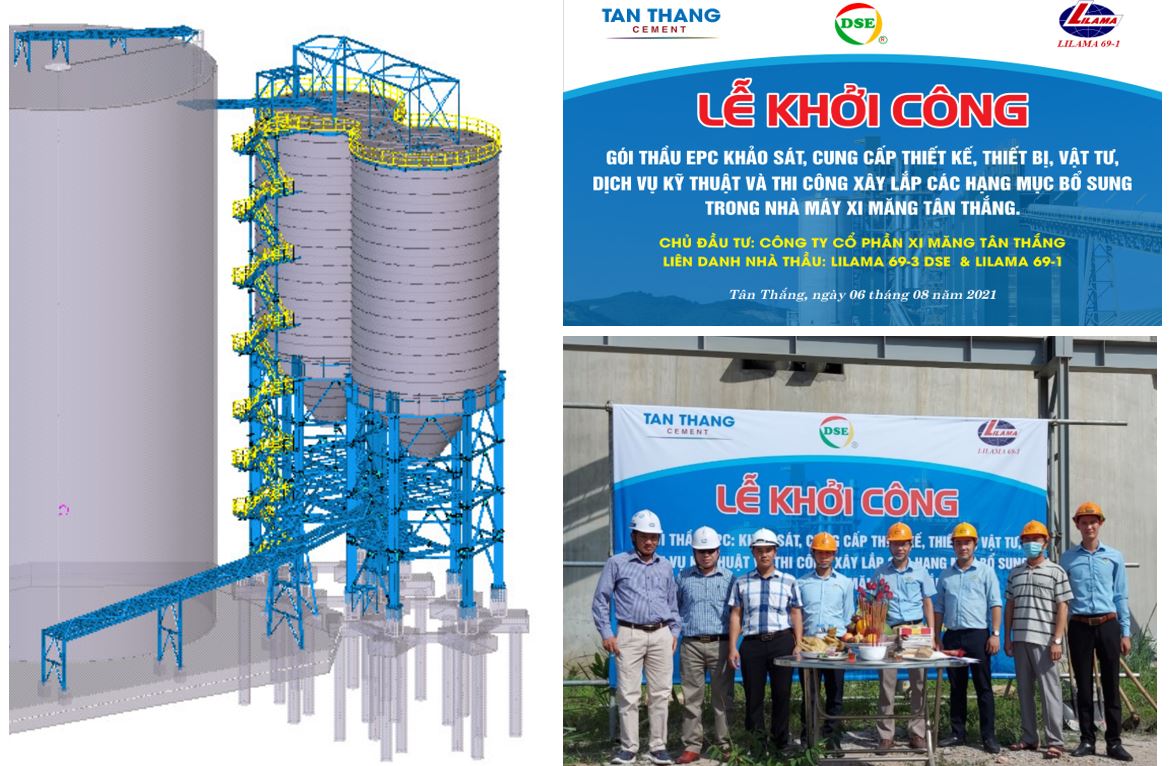 During the process of participating in the international EPC bidding from May 2021 to August 2021, overcoming many reputable domestic and foreign contractors and undergoing 6 times of contract negotiation and negotiation, DSE was honored and awarded the EPC contract from investor Tan Thang Cement.
With a contract value of nearly 3 million USD, this is one of the largest EPC contracts that DSE has ever undertaken. The engineering work will is including the technology design; equipment design; civil design; electrical design; DCS system design to connect to the existing system of the plant in accordance with international standards for a most modern cement plant. Also, the modern equipment of the world's most advanced brands in weighing, measuring and control will also be installed and operated at this project.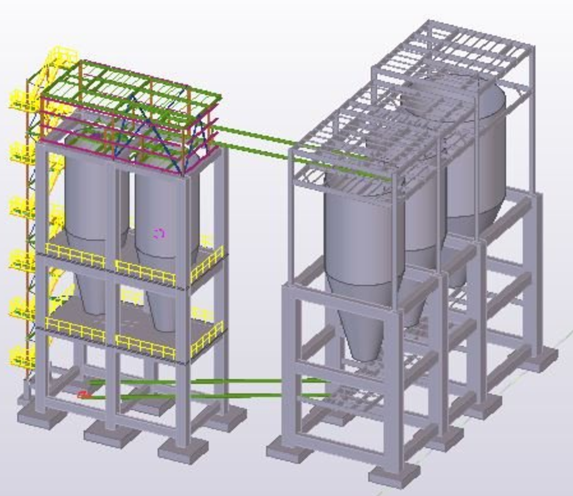 This morning of August 6,2021 Tan Thang Cement Investor and a consortium of contractors led by DSE solemnly held a groundbreaking ceremony and officially started the project.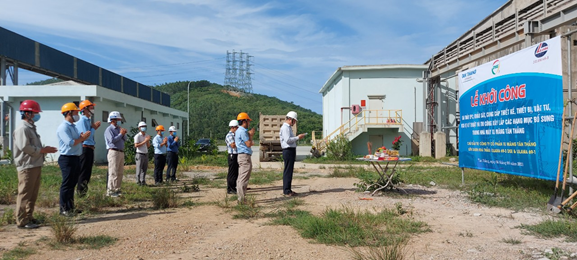 The project started on the 9th anniversary of the company's establishment, creating joy and excitement for all employees in the company.
The company will make efforts and try to implement the project 6 months ahead of schedule committed to the customer.
DSE – RELIZE YOUR DREAMS